About the Insiders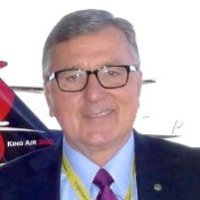 Ken Qualls is a pilot, management expert, and contributing author to the Jet Insider's blog. While Mr. Qualls is not directly affiliated with Jet Insider's, our team greatly appreciates his contributions to the information on this website. Mr. Qualls is a professional aviation manager with a large list of certifications. His business is Flight Management Solutions Ltd. They have been focused on the arrangement of flight departments and the streamlining of the aviation community. Mr. Qualls himself is more than qualified in flight department arrangements with an MBA from University of Wales and a bachelor's from University of Michigan. His Flight experience of 30,000+ hours includes type ratings in all Gulfstream corporate jets and most all Boeing airline and corporate jets.
Here is a quote about his experiences from Cpt. Qualls:
Development of World Aviation Safety and Productivity for Commercial and Corporate Flight Departments. Ownership Strategy and regulatory guidance. Specializing in all Boeing products, and all Corporate Aircraft, with emphasis on Gulfstream and Hawker Beechcraft Products.
We are a one stop shop for aviation organizational and development processes world wide (Airline and Corporate)..
Public Questions