About the Insiders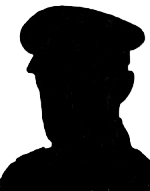 Jack Wheeler is one of the Jet Insider contributing authors and has articles in the pipeline to be posted soon. Cpt. Wheeler has an education from the prestigous Embry Riddle university. He followed this up with 20 years of service in the Navy where he flew G-550s, GIVs, as well as non corporate aircraft such as DC-9s and other aircraft. He was also a major player in their flight training programs for these and other aircraft.
We are awaiting a quote from Jack Wheeler:
My flight experience includes nearly 5 years as corporate international captain and 20 years as a Naval Aviator. I have an incident and accident-free aviation background heavily integrated with team-work, solid safety, risk management, and CRM principles as well as extensive international flights. Team player and safety oriented. NBAA designated CAM.

Public Questions